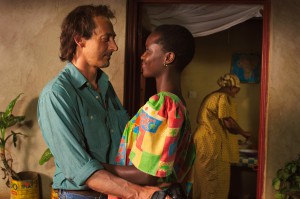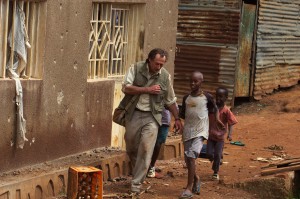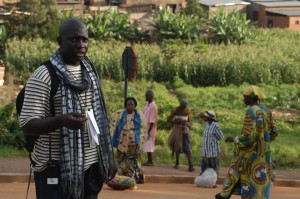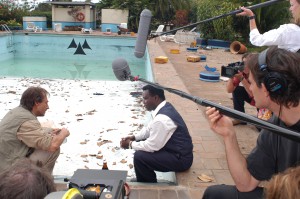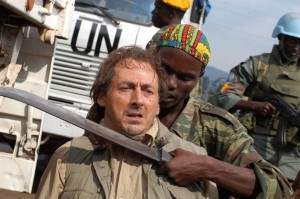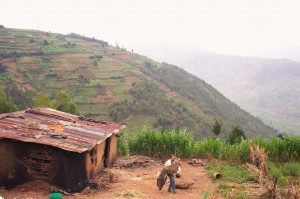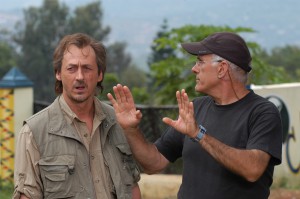 A Sunday Kigali is a gripping story of a love built against the odds that drives steadily to a startling conclusion. The Mille-Collines Hotel is hub to the Rwandan elite: Aid workers, diplomats, and other central figures in the disrupted African country pass important days and nights there in the care of bartenders, waitresses, and prostitutes. Bernard Valcourt is an aging Quebecois film journalist who has come to Kigali at the height of Rwanda's civil unrest, feeling aimless and as though his life has had no purpose.
At the Hotel Milles-Collines, where he settles, Valcourt finds a source of renewal in the form of Gentille, a bewitchingly beautiful, shy waitress. Gentille serves drinks to the diplomats, petty officials, Rwandan bourgeoisie and expatriates who surround the hotel swimming pool every Sunday, drinking and exchanging gossip. As the officials chatter on their lofty balcony - above the city's desperate poverty and the ravages of AIDS - the sky is dark with birds of prey. While Valcourt's longing for the chaste Gentille increases, the country is moving inexorably toward civil war. When Gentille discovers that Bernard's attraction to her is deeper than lust, the two begin a life-changing affair in a country where sex and death go hand in hand. But as the couple prepare to be married, Rwanda erupts in unmitigated violence. Tensions mount, friends are brutally murdered and unbridled violence takes over. Gentille and Valcourt attempt to flee the country to safety but are separated -- leaving Valcourt frantic to find his lover.
It will be months before Valcourt learns of Gentille's shocking fate.
Cast: Luc Picard, Fatou N'Diaye, Céline Bonnier, Maka Kotto
Director: Robert Favreau
Producers: Lyse Lafontaine, Michael Mosca