---
Black Mariah
---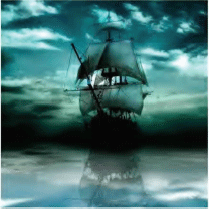 Mariah Jones is the love child of a Welsh pirate-turned-plantation owner, and the beautiful African slave who died giving birth to her.
To secure her birthright, her father marries her to a penniless English Lord.  After her father's death, her husband strips her of her inheritance and her freedom, and sells her to a brothel.
After a daring escape, she turns to piracy.  At the helm of her ship, The Black Mariah, and with the help of her crew of Amerindians and escaped slaves, Mariah sets a course to reclaim her birthright and set her people free.  All the while, leaving a trail of destruction in her wake.
This is not just another pirate story.  At it's core, it's the story of a strong willed, courageous young woman and her unbreakable human spirit.  It touches the universal theme of freedom and independence, as a woman and as a whole nation.
Details available upon request