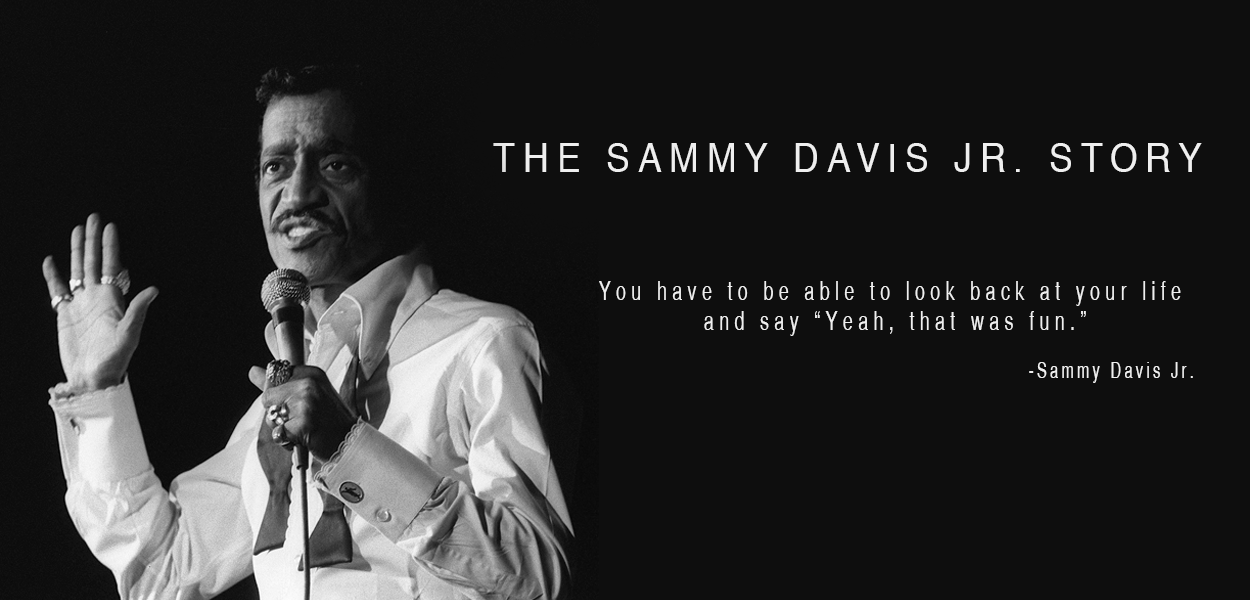 Sammy Davis Jr
Sammy Davis Jr, an often forgotten and misunderstood American icon was a complex man, motivated by deep, primal drives that transcended his race. He unwittingly became the sacrificial lamb who would put his life and career on the line over and over again in order to be treated with dignity, equality and self-respect in America. Yet, in many ways he was a man without a country.
In the end, what makes Sammy an American hero, is the historical impact he had by overcoming racism and bigotry despite the expectations and limitations placed upon him by his times.
In development - Details available upon request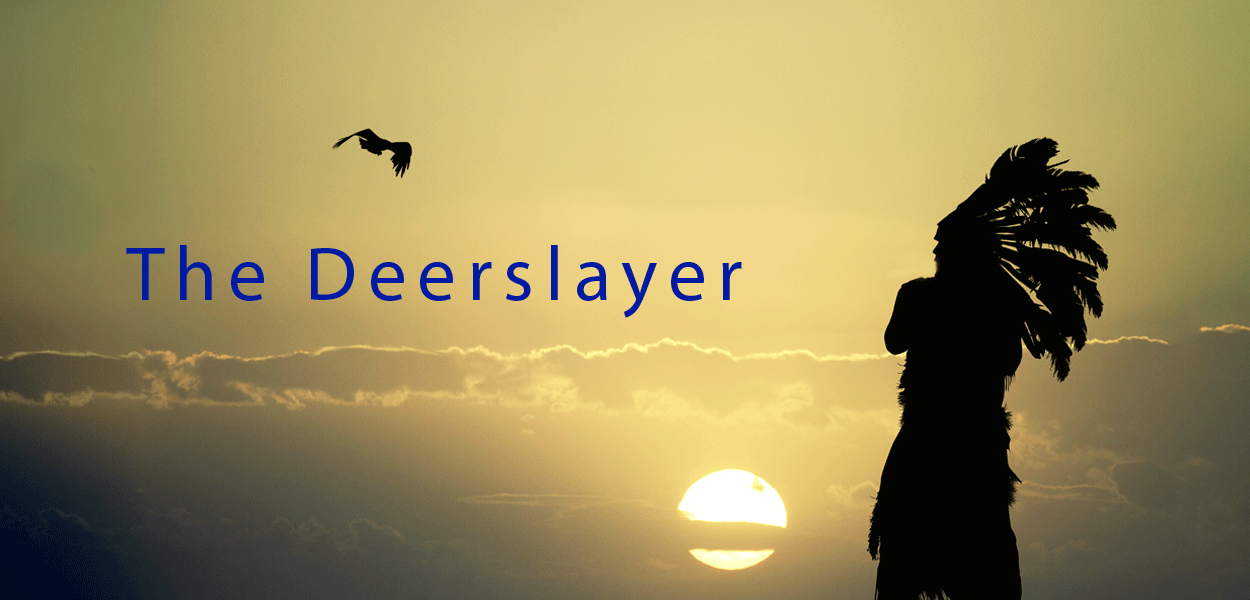 The Deerslayer
Based on the book by James Fenimore Cooper
The Deerslayer is the culmination of James Fenimore Cooper's Leather-Stocking novels, featuring Natty Bumppo (the deer-slaying young frontiersman) and the Mohican chief, Chingachgook. During the American wars of the 1740's, Natty and his friend Harry attempt to save a trapper and two young women, whose floating fort on Lake Glimmerglass is besieged by the ruthless Iroquois.
With exciting action, romantic potentialities and the knowledgeable evocation of frontier life (with its moral and racial conflicts), tension steadily increases to the point at which a cruel outcome seems inevitable.
In development - Details available upon request
Djinn Wars is an original live-action fantasy adventure that unfolds through the eyes of the Djinn, and the Jann that opposes them. Supported by a cast of eccentric characters, and one remarkable little girl, the Djinn will decide the fate of this vibrant new world.
In development
Plume D'or
A young Iroquois torn from his native land, is brought to 17th century Turin, Italy where he is the object of humiliation and racism, but finds love and commonality with the daughter of an Italian aristocrat.
In development
Winnie
A drama that chronicles the life of Winnie Mandela from her childhood through her marriage, her struggle to keep her husband's dream alive during his incarceration and finally his liberation.
A Million Colours
A MILLION COLOURS tells the true stories of Muntu Ndebele and Norman Knox (black and white stars of the classic 1976 film, E'Lollipop). The film shows how these two young South African actors' lives changed radically - from being teenage friends in the mid-1970s, to being on opposite sides during the violent political struggle of the 1980s, to being miraculously reunited as friends after Nelson Mandela became President in 1994. The film shows how love triumphs over evil and how God grants Muntu a second chance in life. 
Mommy is at the Hairdresser's
This Jutra award winning film takes place in the summer of 1966. A young girl named Élise is enjoying summer vacation, until her mother suddenly abandons her family. It's then that Élise becomes more aware of the dreams, sorrows, and lies of the people closest to her. Her brother Coco stubbornly seeks refuge in constructing a supercar, and the youngest, Benoît, plummets deep into his own internal world, retreating ever-further in the furnace room of their house. Élise's father is simply overwhelmed by the situation. Élise decides to take the helm of her drifting family in an attempt to save their future. With support from the silent comfort her mentor Monsieur Mouche offers, and the wonders of nature around her, Élise is on the verge of experiencing a summer unlike any other.
In April 1994, a middle-aged Canadian journalist, Bernard Valcourt, is making a documentary in Kigali, Rwanda about AIDS. He secretly falls in love with a waitress at the Hotel Mille-Collines, where he is staying. Gentille is younger than him and a Tutsi, and this is a period of violent racial conflicts. When the genocide of the Tutsis by the Hutus begins in Rwanda, Bernard attempts to escape with Gentille to Canada but is not successful. When the genocide finishes in July 1994, Bernard returns to a chaotic Kigali seeking out Gentille in the middle of destruction and dead bodies. This multi-award winning film was nominated for 8 Genie Awards and 12 Jutras.